Qi Fengyu management method :

January: Do a good job in cold and winter work. The minimum temperature should be above 5 °C. Although the plants are not frozen to death below 5 °C, the epidermis will wrinkle and produce chloasma. Watering, stopping fertilization, giving plenty of light.

February: Same as last month.

March: Turn the day warm, increase the supply of water and fertilizer, and do a good job of indoor ventilation. The pot is changed once a year in spring. Because the root system is shallow, the potted plants should not be too deep. The potting soil is usually used as 2 parts of humus soil or peat soil, 1 part of garden soil, 3 parts of coarse sand, 1 part of slag and a small amount of decomposed organic fertilizer.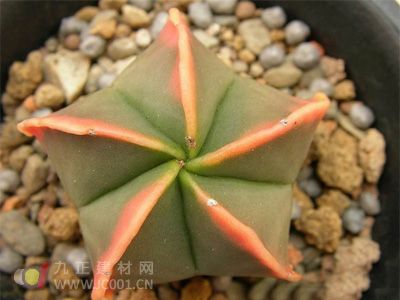 April: sowing and breeding, sowing in shallow pots, disinfecting the soil before sowing, covering the soil after sowing, and absorbing water by soaking water, then covering the glass, placing it in the bright half of the shade, keeping the temperature at 20-24 ° C, 8-10 days. Emergence. Small seedlings should be planted and maintained, often transplanted, and the management of seedlings should keep the soil moist and not accumulating water, prevent excessive drought, and pay attention to timely removing the moss on the upper surface of the pot, otherwise it will affect the growth of the seedlings, and the dead roots will die. Avoid glare exposure. Spring flowering, yellow, flower diameter 4-6 cm, fruit small, olive-shaped, fruit ripe, timely harvest.

May: Continue to sow and breed, and do a good job in the management of breeding seedlings. Shade in the summer, with favorable growth, master the principle of "drying and pouring" to prevent water from accumulating in the basin, otherwise it will cause rotten roots. Apply liquid fertilizer once every 20 days, the nitrogen fertilizer concentration should be low, and the phosphorus and potassium fertilizers should be slightly higher.

June: Grafting and breeding, the rootstocks are made of three-edge arrows, grass balls and other cactus plants, which are more robust, and are carried out in a flat manner. After grafting, the plants should be kept in a well-ventilated half-shade. Pay attention to the wounds not to enter the water, and not to rain. After 10 days, the wounds will heal and the plants will start to grow before they can be managed normally. When the grafted plant grows up, it can be cut and cut to grow its own root system, which will produce a beautiful specimen ball.

July: Same as last month.

August: Same as last month.

September: The weather turns cold and controls the water and fertilizer.

October: Entering room maintenance, controlling watering, stopping fertilization, giving plenty of light.

November: Same as last month.

December: Same as last month.

Advantage:
1. Energy-saving
It can be used together with temperature controller to form infrared radiant heating system. According to the temperature needs of the user, the temperature in each room can be freely adjusted. When the indoor temperature reaches the preset temperature, the heating system will automatically stop and the heat accumulator begins to emit heat so as to maintain the preset temperature for a long time, saving energy and power.
2. Environmenal protection
Its energy is electricity so that is very evironmental.
3. Safety and comfortable
It won't explode or emit odor, wind or noist.
4. Long life expectancy
It can be used more than 20 years.
5. Health care
The heat radiant can change body microcirculation, cell organization under skin producing resonance, clearing the barrier of microcirculation, adjusting and balancing nervous system promoting metabolism, increasing body physical power. It is very good for your health.





Ceiling Mounted Infrared Heater

Ceiling Mounted Infrared Heater,Ceiling Panel Heater,Ceiling Mounted Electric Heater,Ceiling Mounted Room Heater

Shandong Dexiang Electrical Technology Co.,Ltd , http://www.infraredroomheater.com