In the first quarter of this year, the growth rate of fixed assets investment in the plastics industry fell sharply, and the output of plastic products, revenue from main operations and profit growth slowed down. Overcapacity has led to increased competition, and insufficient investment in technological innovation has caused the lack of high-end products to be the current status of the industry. This is the information the reporter obtained at the 2015 China Plastics Industry Conference held in Chengdu last week.

According to the National Bureau of Statistics, in the first quarter, the fixed assets investment in the rubber and plastic products industry was 90.2 billion yuan, and the growth rate of investment dropped 22.8% from the same period of last year, down 12.3% from the end of last year. In 2014, the total new capacity of the five general plastics industries exceeded 10%, while the average profit rate of the plastics industry was 4.9%, which was less than the average of 5.45% of the other 17 light industry in the country. The growth rate of the plastics processing industry slowed down. The average growth rate during the "Twelfth Five-Year Plan" period was below 10%, less than half of the average growth rate during the "11th Five-Year Plan" period.

Even so, due to the rapid expansion of production capacity in previous years, the situation of oversupply is still difficult to change. At present, China's plastic consumption has surpassed that of the United States, ranking first in the world, with an annual sales volume of about 80 million tons. With the increase in demand, China's polyolefin capacity has expanded rapidly in the past two years. Taking polypropylene as an example, the production capacity in 2013 was 13 million tons. By 2015, it has increased by 9 million tons, with an average annual growth rate of 30%, while the domestic annual demand growth rate is less than 4%. These data all indicate that investment in the plastics industry is plummeting.

Jiuzhi Plastics Network

Air Conditioner Anti Vibration Rubber Mount
1). Customized: Our Product can be PERSONALIZED with your name or your company`s logo.
2). Co lour: As customers requested.
3). Convenient: Hand-protect, chip resistant, unbreakable, comfortable, soft and warm to touch


4). Steady Price: More steady price policy in this market.

Both standard and bespoke, to manage the load of Air Conditioning units on a flat roof. The Big Foot Systems range of products and systems are quick and easy to install and reduce the need for complex, time consuming and expensive detailing. Offering improved roof aesthetics, our range provides engineered solutions that are innovative in design, robust and repeatable.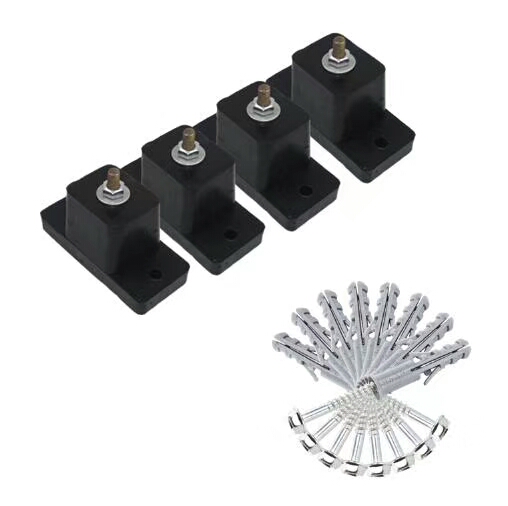 Air Conditioner Anti Vibration Rubber Mount

Air Conditioner Anti Vibration Rubber Mount,Anti Vibration Rubber Mount,Air Conditioner Rubber Mount,Rubber Mount

Renqiu Xingcheng Rubber Products Co., Ltd. , https://www.xingchengrubber.com