In a modern home, the cabinets are indispensable in the renovation of the kitchen, but do you know the kitchen cabinet height and the standard size of the kitchen cabinets? The following Xiaobian gives you a brief introduction:

The workbench is divided into high and low grades. Generally speaking, the high size is between 890-9l0mm, which is the size commonly used in Western countries; the low table size is 810-840mm, which is commonly used in the Hong Kong Special Administrative Region. The size; At present, some cabinets can adjust the foot to make the table reach the appropriate height.

The cooktop is also a very important aspect of the cabinet height design. The height of the cooktop is generally 890mm. The workbench and stove top should be 10mm, at least not less than 460mm. If the kitchen space is relatively large, then 600mm can be used. The height of the machine should be 750mm from the furnace surface to the bottom of the machine. In addition to these, but also consider the kitchen appliances, if the refrigerator is cooling in the back, both sides should stay 50mm, the top to stay 250mm space, otherwise, slow heat, will affect the function of the refrigerator.

When designing the height of cabinets, there are many design factors to consider, that is to say, the principles. How much is the height of the cabinet suitable? The cabinet height mentioned here includes the height of the cabinet worktable and the maximum height of the cabinet hanging cabinet. When designing the heights of these two aspects, we need to combine the heights of people who cook from home. In general, the height of the cabinet workbench should be when the housewife is standing and the fingers can touch the bottom of the basin. If it is too high, it will make people feel tired. If it is too low, people will feel the sour back pain.

The height of the cabinet designs the design of the cabinet workbench and the design of the cabinet hanging cabinet. The height of cabinets is also very important. In general, the height of the housewife who cooks at home is the mainstay. Generally speaking, the housewife's standing hands can easily open the cabinet and can safely get the contents inside. quasi. But at the same time, consider the style of your own cabinet and the size of the entire kitchen space.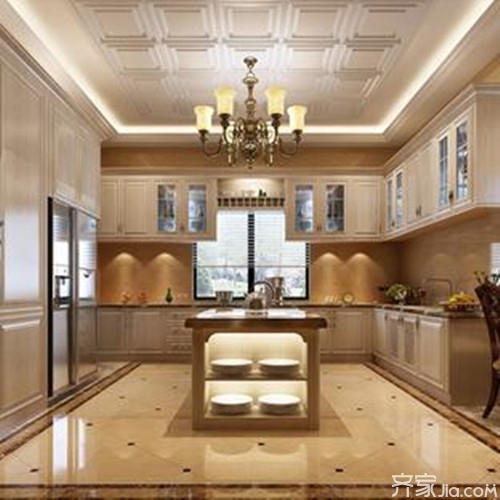 Kitchen cabinet standard size:

Standard size of kitchen cabinets: size of plastic cabinets (requires kitchen net height of 2.4 meters)

Blister cupboards, solid wood cabinets (net height 2.400M high)

Countertop height: 820mm Retaining height: 50mm

Front skirt height: 60mm Table width: 600mm

Hanging cabinet height: 750mm Hanging cabinet thickness: 380mm

Range hood top cabinet height: 170mm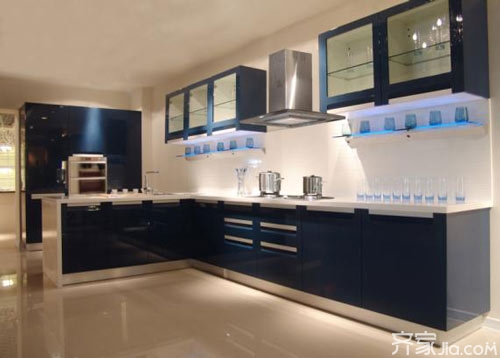 The standard size of the kitchen cabinet: Kitchen solid wood cabinet installation size (space requirements in 2.5 meters)

Blister cupboards, solid wood cabinets (net height 2.450~2.500M)

Countertop height: 820mm Retaining height: 50mm

Front skirt height: 60mm Table width: 600mm

Hanging cabinet height: 800mm Hanging cabinet thickness: 380mm

Range hood height: 220mm

Standard size of kitchen cabinets: paint cabinets (cabinet height is reasonable at about 2.45 meters)

Painted cupboard (net height 2.400~2.500M)

Countertop height: 845mm Retaining height: 45mm

Front skirt height: 45mm Countertop width: 600mm

Hanging cabinet height: 800mm

Hanging cabinet body thickness: 350mm

Editor's summary: The kitchen cabinet height and the standard size of the kitchen cabinet are introduced. I hope I can help you. For more information, please pay attention to this website.

Cabinets

Titanium Square Bars,Titanium Square Rods,Titanium Alloy Square Bars,Pure Titanium Square Bars

Baoji Yongshengtai Titanium Industry Co., Ltd. , https://www.bjystititanium.com