HC Security Reuters According to the survey, the current six to seventy percent of households still use 90 years the prevalence of marble cylinder with a lock cylinder, marble cylinder has been circulating in the market more than a decade, the structure and principle has long been a lawless study Clearly, the opening time is also shrinking. From a few minutes to the current few seconds, such locks are basically ineffective, bringing great security risks to the family. Moreover, in recent years, tin foil unlocking technology has become more popular, and it has increased the hidden dangers of family safety. Traditional door locks can no longer fully guarantee the safety of modern families.

Smart lock development is a big trend

In modern society, technology is the core, intelligence is the trend, and the convenience and intelligence of the family has become mainstream. Intelligent products abound, intelligent buildings, intelligent transportation, smart homes... In the intelligent environment, the door locks for theft prevention also have practical innovations, and the emergence of smart locks allows people to recognize locks. Knowing that the lock habit has changed.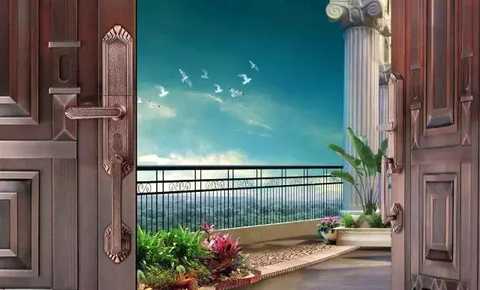 Tin foil is tough and can be opened in the lock body with the lock teeth and bite on the tooth, so the door lock can be opened quickly.

In the memory of mass consumers in the past, smart door locks are exclusive to luxury homes. The data shows that in the past, smart locks in China were mainly used in apartments, villas and high-end hotels. The average household penetration rate was less than 2%, while the smart locks in Japan and South Korea accounted for more than 72% of the civilian locks. But in 2016, this situation has changed dramatically. With the popularity of smart homes, smart locks are gradually recognized and applied for its fashion, security and convenience.

According to industry insiders, the domestic lock industry has annual sales of more than 40 billion yuan and production capacity of more than 2 billion sets. With the support of the national smart home, the smart lock market is expected to be activated, and a huge market of 40 billion yuan will be opened.

Smart locks are safe and convenient to meet the needs of the public

Smart locks are the perfect crystallization of computer information technology, electronic technology, mechanical technology and modern hardware technology. The use of human biometric fingerprints for identity security identification and authentication opens, with irreplaceable, unrepeatable and unique features. It uses high-tech digital image processing, biometrics and DSP algorithms to provide a new generation of access control that meets modern security requirements. system. Widely used in government agencies, banks, high-end apartments and other places that require absolute security and privacy.

Compared with traditional mechanical locks, smart locks are safer and more convenient. Today's smart door locks also have built-in functions such as false passwords, anti-theft alarms, smart homes, etc., which provide multiple protection against theft. For example, when a thief can't open a door with a fake fingerprint, the smart lock can automatically activate the burglar alarm function to notify the owner or the community security. In addition, it can also interact with the smart home Internet. When the thief climbs in from the window, it will touch the smart home device connected with the smart lock, which will trigger an alarm.

For the young consumer group, it is a matter of exemption to carry a lot of keys when going out, and the emergence of the pencil smart lock is the rescue of them. The young people who like nightlife have a pencil smart lock, no matter how late. When you come back, you can easily and freely enter your home without disturbing your family. In addition, without the burden of the keys, they can enjoy partying, playing, shopping, and after a tiring day, they don't have to carry large bags and small bags at their doorsteps.

The convenient features of the pencil smart lock and the high-intensity anti-theft function meet the needs of consumers, and are increasingly recognized as an effective landing method in the era of smart home. In the future, pencil smart locks will become a trend, into the homes of ordinary people. Stepping on the wave of pencil smart home, pencil smart lock will continue to provide quality products and first-class service for the majority of users.

Editor in charge: Zhong Juanjuan

Upvc Conduit,Conduit Upvc Tube,Conduit Upvc Pipe,Orange Conduit Upvc Pipe

Zhejiang Huangyan Minghua Plastic Pipe Fitting CO.,LTD , https://www.pipefitting-mh.com